Adele's Cosmetics - Aurora, Illinois 60504 - Fox Valley Mall
Store location, hours, contacts
Adele's Cosmetics store or outlet store located in Aurora, Illinois - Fox Valley Mall location, address: 195 Fox Valley Center, Aurora, Illinois - IL 60504. Find information about hours, locations, online information and users ratings and reviews. Save money on Adele's Cosmetics and find store or outlet near me.
---
Adele's Cosmetics in Aurora, Illinois 60504 - Fox Valley Mall - MAP
GPS Coordinates: 41.758796, -88.212748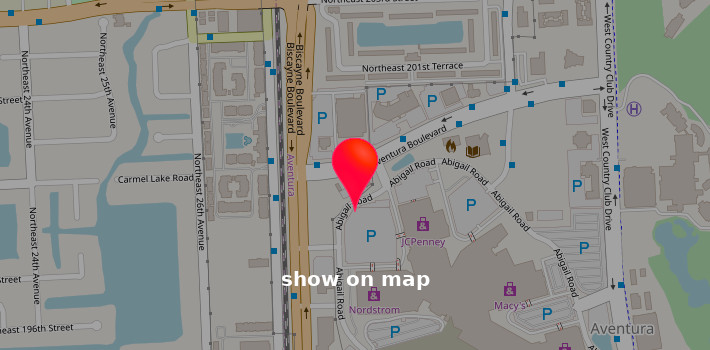 Get directions to Adele's Cosmetics located in Fox Valley Mall
Driving directions and locations to store: Adele's Cosmetics located in Fox Valley Mall: 195 Fox Valley Center, Aurora, Illinois - IL 60504.
Reviews
STAY AWAY!!!
I was lured into the store , a worker said "come on, let me show you something," I reluctantly agreed. I walked inside and he immediately starts insulting me, implying my skin is gross. I try to leave but he is extremely pushy and manipulated me into the staying. He starts putting products on me without my consent. He said I needed them in order to be pretty. I once again tried to leave but he wanted to show me "one more thing," I foolishly agreed. I sit back down and he immediately starts straightening my hair. I could see lots of SMOKE coming off of my hair! I try to leave but he would not let me leave until he finished. He says that I have to buy his $200 straightener and use it every day "in order to be pretty for the boys." He is incredible rude and sexist. When I refused ,he started flirting with me!!!He is a 50+ year old man, I am 16!!! And he knew than! I just ran out of there at that point
Scamed
This store is an absolute scam. Please stay away. The five-star reviews are by people who've been in their store and told they have to give one to get the "good deals". Their tactic is telling you how expensive everything is. When you ask the price they'll tell you a "you don't want to know". There are no price tags on anything and the guy we dealt with offered us free bottles of colonge or perfume if we could guess the price. Of course we were always so close, but never quite there. He proceeded to demonstrate some skin care products and then told us that since he had "already met his sales requirements for the night and he just loved us" he would let us name our price for these expensive products. He told us he'd then "enter it into the system" but he could, "only do it once" (Basically, telling us not to be greedy). We ended up suggesting $20 for a "$75 bottle of colonge" and $30 for two bottles of "$100 exfoliating cream". He tried *sooo* hard to ring it up, but "the lowest his system would let him go was $25 for the colonge and $39 for the two other bottles". Still, we thought, $65 for what would "normally" be $275 is an absolute steal. We were told to both give 5-star reviews and not tell anyone because he's not normally allowed to do this. Yeah right. After getting home I Googled the store and turns out this is their only location and they don't even have a website. Sketchy. I then proceeded to Google the products. Wow. Walmart sells the colonge for $11.29 and the exfoliating cream although priced around $100 other places seems sketchy and reviews for it say don't pay more than $20 and that they sell them at kiosks in airports applying the same, dishonest techniques that we experienced today. Weirdly, the bags we were given for our products weren't labeled as 'Adele Cosmetics' but instead, the company name of the exfoliating cream, "ObeyYourBody". My guess, this is a store owned by that company with just a different name and full of cheap fragrances used to persuade you otherwise. Overall, you'll never get a good deal here no matter what it may seem like. My advice: stay away.
Insert your opinion, review - Adele's Cosmetics