Adore Organic Innovation - San Antonio, Texas 78256 - The Shops at La Cantera
Store location, hours, contacts
Adore Organic Innovation store or outlet store located in San Antonio, Texas - The Shops at La Cantera location, address: 15900 La Cantera Pkwy, Suite 6698, San Antonio, Texas - TX 78256. Find information about hours, locations, online information and users ratings and reviews. Save money on Adore Organic Innovation and find store or outlet near me.
---
Adore Organic Innovation in San Antonio, Texas 78256 - The Shops at La Cantera - MAP
GPS Coordinates: 29.593666, -98.616135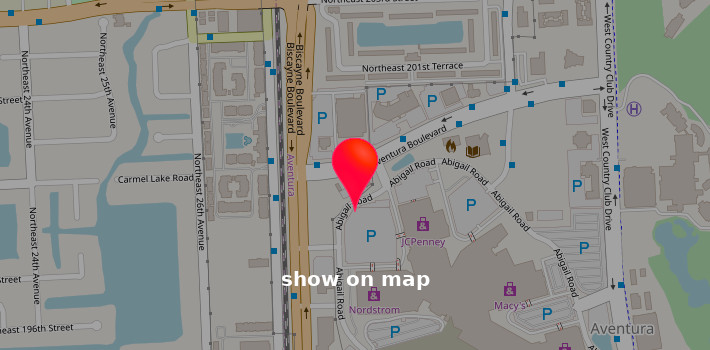 Get directions to Adore Organic Innovation located in The Shops at La Cantera
Driving directions and locations to store: Adore Organic Innovation located in The Shops at La Cantera: 15900 La Cantera Pkwy, Suite 6698, San Antonio, Texas - TX 78256.
More Adore stores
All Adore store locations
---
Hours - Adore Organic Innovation (The Shops at La Cantera)
Mall Black Friday & Holiday hours »
Monday:
10:00 AM - 9:00 PM
Tuesday:
10:00 AM - 9:00 PM
Wednesday:
10:00 AM - 9:00 PM
Thursday:
10:00 AM - 9:00 PM
Friday:
10:00 AM - 9:00 PM
Saturday:
10:00 AM - 9:00 PM
Sunday:
12:00 PM - 6:00 PM
Nearby Malls, Shopping Centers and Outlets
Reviews
They offered me a sample and took it to try home !
Took a sample home to try came back and bought the natural botox will never regret taking that sample very happy from results and i love doing my facials there too !!
I guess I'm not good enough
No matter how many times I walk pass this store and say hello, they never offer me or my friends a sample. We have been walking by for over a year now. I've even walked in and no service. However, I notice women who are not black are offered a sample and greeted. Is the product not suitable for African American or Afro Latina's?
Hey Michelle G...
Hey Michelle G , first of all I'm very sorry to hear that no one offered you a free sample! WE DO NOT DISCRIMINATE NO AFRICAN AMERICAN!or any other race ! we have many clients that are African American as well as workers. you are more then welcome to come by and get a samples of some of our products. If you do have any other problems please reach us out at our email : Adoresacantera@gmail.com. And for Bertha Garcia , thank you for the 5 star review means a lot and I'm glad your happy from our facials we do try our best to keep all clients satisfied most important from everything.
Excellent on service amazed by results!
I was passing by there when I got a sample offered to try a product and it was my best decision I've had so far! bought some products came back for an amazing facial with one of their specialist and started with them amazing treatments pack they have im so happy with the results especially because I used to do BOTOX before and they changed it to natural products !! HIGHLY recommended.
Got exactly what i wanted!
Have to disagree with Michelle! I'm black and one SATISFIED CLIENT me and my daughter ! !! I don't agree with fake people commenting hateful comments . so what , you are black you don't have to damage business because you think people are racist learn how to live with this world cause the way you say things just making it worst for us . we are EQUAL so stop making people pity for us. P.S > I LOVE ADORE PRODUCTS lil bit pricey but its definitely worth it .
no hay devolciones
Se equivocaron en lo que me cobraron y no me quisieron retornar mi dinero
Thank you Adore!!!
About 3 weeks ago, I was given a sample at the door. After walking in, I was introduced to a wonderful world of Adore Cosmetics. My skin feels great and the facial treatment I received was amazing. The staff was friendly and the products function as promised. I will be back for sure!!
I had a great experience with them
Best customer service!! I got a very Caring treatment.
EXCELLENT product and awesome staff
Super Products! Friendly staff and top advice. I warmly recommend this store. They have transformed my cosmetics world into something amazing. I am now 100% natural and organic.
I'm glad I took the decision
I was offered a product from the store, but I felt reluctant taking it at first. Fast forward, the product worked fine and I have to come back for more. Their facial treatment also worked well for me. I'm glad i made the decision.
5 star
Excellent experience and great products!!!!
I love Adore Products!!!
Even though some of their products are a bit expensive, I can say they are all worth the price. I love their product and it all started with the free product i was offered some months back at the store. Now, I am a regular customer
My skin came back to live in a short time!!
I really hoped their products would produce the results I read about but seeing is believing. I am so excited to watch my skin change in such a short time. After one week I noticed a huge change. My skin is looking the way it used to in my younger years. Thank you for this sweet products, Adore! I highly recommend
I love their products
I loved the way their amazing products I have used so far (starting from the free ones I got) made my skin feel smooth and soft. I will definitely be using the product again. I recommend too!
I warmly recommend
I actually followed a friend there to pick some few products but I was offered some free ones to test during my visit. That was how I got addicted to their working products. They are super gentle on my delicate skin and works like magic. I didn't regret following Janet to the store after all.
I'm glowing
I got a product from them recently (unfortunately, I wasn't offered any free product). I haven't used this product long, but I do see some results. I'm happy with what I see. It truly does minimize some fine lines and gives my skin a beautiful glow. My skin is no longer dry and itchy, but soft and smooth, the serum is soothing. Now, I have checked in for their Botox more than thrice, and it has been a wonderful experience from day one!
Insert your opinion, review - Adore Organic Innovation