Aria Bridal & Formal - Fort Worth, Texas 76116 - Ridgmar Mall
Store location, hours, contacts
Aria Bridal & Formal store or outlet store located in Fort Worth, Texas - Ridgmar Mall location, address: 1888 Green Oaks Rd., Fort Worth, Texas - TX 76116. Find information about hours, locations, online information and users ratings and reviews. Save money on Aria Bridal & Formal and find store or outlet near me.
---
Aria Bridal & Formal in Fort Worth, Texas 76116 - Ridgmar Mall - MAP
GPS Coordinates: 32.740396, -97.435598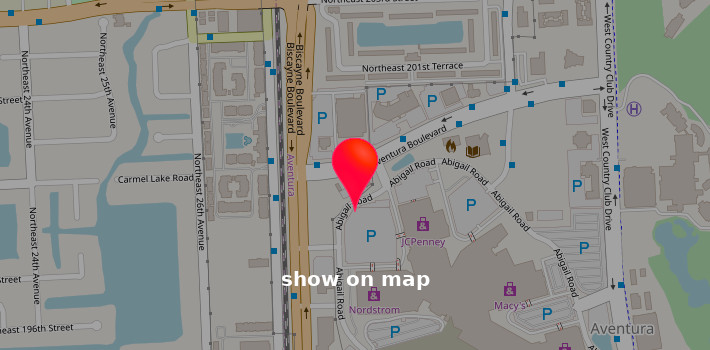 Get directions to Aria Bridal & Formal located in Ridgmar Mall
Driving directions and locations to store: Aria Bridal & Formal located in Ridgmar Mall: 1888 Green Oaks Rd., Fort Worth, Texas - TX 76116.
Reviews
AWFUL
My eldest daughter is getting married, and, my youngest is going to be her bridesmaid. The younger of the 2 is incredibly hard to fit because she's quite small & diminuitive. For this reason, we have started our dress shopping early, although the wedding is roughly a year away. Everything we have come across, so far, is designed for women 5'7", my daughter is, roughly, 5'1" & wears anywhere from size 0-1. On the evening of January 18, we all trouped to the mall, specifically, to visit Aria in hopes of finding something to for the younger of my 2. We weren't even.ackowledged until we "happened" to migrate to the back.of the store, at which point an older asian woman, who was standing behind the counter, finally looked up and asked us if we were looking for something. I explained we were simply browsing for a dress for my daughter who would be a bridesmaid in her sister's wedding. The woman then asked when the wedding was, to which I replied, "Next March & we are looking for something in lavender." The sales woman IMMEDIATELY began discouraging us from buying by "down selling". She condescendingly advised us that they didn't have anything in thst color because it was "a spring color". Keeping in mind that there were actually SEVERAL dresses of different styles in that very color, which I quickly pointed out to the sales lady. At that point, she pulled the price tag and said, "This is a $250 dress and is too expensive for a bridesmaid". REALLY?! It's a BRIDAL GOWN STORE!!! My question is, if it's not bridal gown & wedding party dresses you're selling, what in the entire h..e..double hockey sticks would those dresses otherwise be used for? You can't tell me it is all PROM dresses!!! Finally, the insolence of the woman escalated to the use of petty tactics when she pulled the, "But you'll need to have it altered" card (keeping in mind my earlier mention of the fact that it was one of the PRIMARY reasons we have begun our search so early. It was this comment that became the final straw, and I very firmly advised this ARROGANT woman that we already have someone who will be making the alterations onxe we find a dress to her liking. My older daughter & her intended were with us, and, I could tell SHE (my elder daughter) was getting quite fed up with the nlatant snobbery of the Aria employee! We promptly walked ou,t vowing, LOUDLY, how this woman seemed intent on NOT making a sale. Too bad for her, since, we had actually found one or 2 dresses my daughter was interestedin, AND, in addition, I actually found a "mother of the bride" dress I really liked. This woman missed out on a potential $500+ sell, all over some uppity bias, for God only KNOWS what reason! Perhaps it was the casualness of my nursing scrubs, or the stretch knit pull over shirt I happened to be wearing. Not everyone feels like dressing to the nines after working long hours. The lesson here? Don't be so quick to judge or insult someone because they don't appear "sellable" to you. Fact is, I am a business owner, and, I will be taking my business to a place where we will get SERVICE, not snobbery!! And I have told EVERYONE I know, NOT to bother shopping at this,store! Deplorable!
Insert your opinion, review - Aria Bridal & Formal