Art Spa Massage - Canton, Ohio 44718 - Belden Village Mall
Store location, hours, contacts
Art Spa Massage store or outlet store located in Canton, Ohio - Belden Village Mall location, address: 4230 Belden Village Mall, Canton, Ohio - OH 44718. Find information about opening hours, locations, phone number, online information and users ratings and reviews. Save money at Art Spa Massage and find store or outlet near me.
---
Art Spa Massage in Canton, Ohio 44718 - Belden Village Mall - MAP
GPS Coordinates: 40.8569621, -81.4277992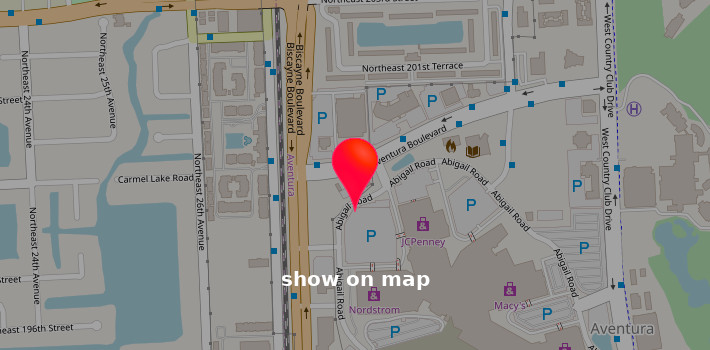 Get directions to Art Spa Massage located in Belden Village Mall
Driving directions and locations to store: Art Spa Massage located in Belden Village Mall: 4230 Belden Village Mall, Canton, Ohio - OH 44718.
More Art Spa Massage stores
All Art Spa Massage store locations
---
Hours - Art Spa Massage (Belden Village Mall)
Mall Black Friday & Holiday hours »
Monday:
11:00 AM - 8:00 PM
Tuesday:
11:00 AM - 8:00 PM
Wednesday:
11:00 AM - 8:00 PM
Thursday:
11:00 AM - 8:00 PM
Friday:
11:00 AM - 8:00 PM
Saturday:
11:00 AM - 8:00 PM
Sunday:
11:00 AM - 6:00 PM
Nearby Malls, Shopping Centers and Outlets
Reviews
Lmt
Repeat customer. Always wonderful. Very talented group of practictioners and I am a Massage Therapist as well
Excellent Deep Tissue Massage
I'm really not sure why the average ratings are so low. I feel like this place is a secret in town most of the high end spas don't compare. They get deep in the tissue so it's great for working out your problem areas.
Miserable
The first me and my Bf went I had no problem but he did he kept telling the lady it hurt and we was soar next day.I went back alon last week and that man so rough on me like my ribs are still hurting days lasted can't sleep This is Chinese torture
Awesome
Second time I've been and it was even better than the first time. Me and my wife went and we both loved it. Will go back again for sure.
Horrible
I am in so much pain. Told them my lower back was sensitive but that didnt matter. I have NEVER had a massage that was painful until now?
Worst massage ever!
The most painful thing I have ever experienced! Can barely walk the next day. If you tensed up or spoke up about the pain they just dug their elbows in deeper and stopped moving. I literally have bruises in spots from this man.
happy customer
Always a good job. I would much rather go and pay for a massage then be on pain meds. They know exactly where the tightness and tension is and they know how to manipulate and work knots out. I would recommend them to anyone who has health issues. Thank you and if I could give a million starts, I would. Thanks
Art Spa
Always do a good job on the table massage. I go monthly and I couldn't be happier with the service and the flexibility in getting in quickly.
Kinda wack
Painful massages, touched my butt in a chair massage!? Never had that happen before. Always hounding you for longer times for the massages, hence you spending more money. Forcing you to leave tips is also kinda odd. Very painful, you tell them it hurts and they go harder? Dude used his finger nails to massage my feet.
Insert your opinion, review - Art Spa Massage