Brighton Collectibles - Fairfax, Virginia 22033 - Fair Oaks Mall
Store location, hours, contacts
Brighton Collectibles store or outlet store located in Fairfax, Virginia - Fair Oaks Mall location, address: 11750 Fair Oaks Mall, Fairfax, Virginia - VA 22033. Find information about hours, locations, online information and users ratings and reviews. Save money on Brighton Collectibles and find store or outlet near me.
---
Brighton Collectibles in Fairfax, Virginia 22033 - Fair Oaks Mall - MAP
GPS Coordinates: 38.862768, -77.359264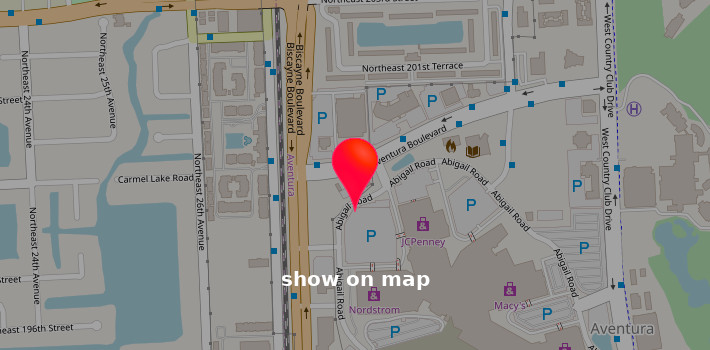 Get directions to Brighton Collectibles located in Fair Oaks Mall
Driving directions and locations to store: Brighton Collectibles located in Fair Oaks Mall: 11750 Fair Oaks Mall, Fairfax, Virginia - VA 22033.
Reviews
Horrible service
The customer service at this location is the worst I've ever experienced. I've been a customer of Brighton for many many years and have never been treated with such disrespect and been soo uncomfortable in a store. When I walked in to return an item I was asked to wait for Linda to return from I assume break. The moment Linda approached me she was rude and condescending. Instead of respectfully explaining the store return policy she rudely told me that I couldn't return my items because I didn't have the original paper backing the jewelry came in or the boxes. First of all who keeps that stuff and how much would it cost a corporation to print out a new tag or put the jewelry on a new piece of paper. Her demeanor and respect for another person especially a customer throughout the entire process was appalling. Everyone in the store was looking and I was made to feel like I had done something wrong. She acknowledged that the items had not been worn and contradicted herself several times by first saying she would make an exception and then decided not to. She then told me to call customer care at Brighton and if they told her to do it she would. When I called the customer care representative said she could not tell the store what to do and would call Linda. When Linda got off the phone with customer care I asked her what the outcome was. She rudely said they will call me back. Linda needs some serious customer service training. If she's the supervisor there I can't imagine how she treats the employees! I will not be returning to this store and am very disappointed that Brighton employees such disrespectful individuals.
Insert your opinion, review - Brighton Collectibles