Claire's Boutique - Woodbridge, Virginia VA 22192 - Potomac Mills
Store location, hours, contacts
Claire's Boutique store or outlet store located in Woodbridge, Virginia - Potomac Mills location, address: 2700 Potomac Mills Circle, Woodbridge, Virginia - VA 22192 - 4654. Find information about hours, locations, online information and users ratings and reviews. Save money on Claire's Boutique and find store or outlet near me.
---
Claire's Boutique in Woodbridge, Virginia VA 22192 - Potomac Mills - MAP
GPS Coordinates: 38.643305, -77.295105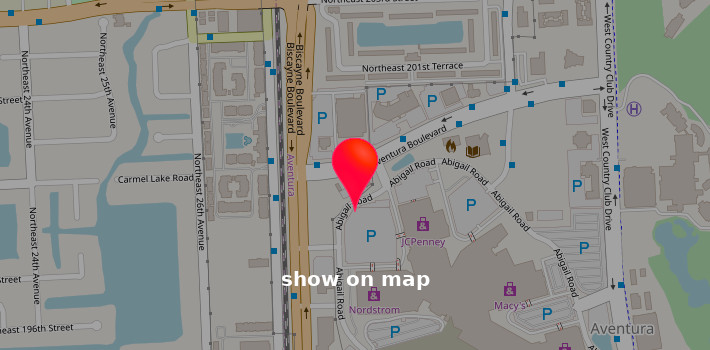 Get directions to Claire's Boutique located in Potomac Mills
Driving directions and locations to store: Claire's Boutique located in Potomac Mills: 2700 Potomac Mills Circle, Woodbridge, Virginia - VA 22192 - 4654.
Reviews
Piercing that sent us to the ER Room!
If I could give less than one star. I totally would. My 14-year old son wanted to get his ears pierced, so he saved his money to pay for the procedure. We visited this Claire's boutique and it was an absolute disaster. The representative pierced his ear, but when we asked her to adjust she, she pushed the entire stud inside his ear lobe. We immediately left bloody ear lobe and all and went to the nearest emergency room. The ER physician had to make an incision and remove the earring from his lobe. So, the short of the long is this: This nearly $70 procedure costed us a great deal more. Consider the money we lost for this awful service, the $100 ER Co-pay, the time spent at the Emergency room and the cost of prescriptions. My son had to take medicine for weeks to ward off an infection, as now has a keloid on his lobe. I've been in touch with Claire's corporate and they offered a refund, provided I could furnish the earring which was lodged in his ear. They didn't understand that once it was removed, we weren't so diligent about getting it back from the doctor, as we were more concerned about his health and addressing the shock he was experiencing. This was quite an ordeal! Take it from my son and I, think twice before going to Claire's Potomac, or any Claire's for a piercing. I encourage you to consider visiting a local piercing shop, where you will likely have a better experience. This has been awful for us.
Insert your opinion, review - Claire's Boutique