Cloud Nine - North Myrtle Beach, South Carolina 29582 - Barefoot Landing
Store location, hours, contacts
Cloud Nine store or outlet store located in North Myrtle Beach, South Carolina - Barefoot Landing location, address: 4898 Hwy 17 South, North Myrtle Beach, South Carolina - SC 29582. Find information about hours, locations, online information and users ratings and reviews. Save money on Cloud Nine and find store or outlet near me.
---
Cloud Nine in North Myrtle Beach, South Carolina 29582 - Barefoot Landing - MAP
GPS Coordinates: 33.841156, -78.665886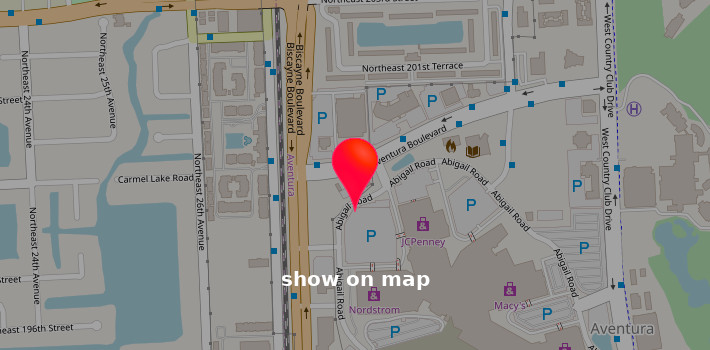 Get directions to Cloud Nine located in Barefoot Landing
Driving directions and locations to store: Cloud Nine located in Barefoot Landing: 4898 Hwy 17 South, North Myrtle Beach, South Carolina - SC 29582.
Reviews
scam, rip-off
$134 for 2 tattoos and braid. this place does not deserve one star, especially when was told it is $15. barefoot landing needs to address the problem with this establishment.
horrible
If i wanted this bad of a henna tattoo i could have just asked a 4 year old?.
DONT EVER GO HERE
Got way overcharged and me and my friends got sexually harassed by the man who does hennas. Got barefoot security AND the police involved but they couldn't do anything. Don't ever go here. It is THE worst.
Female
I got a henna tattoo today at Cloud 9. Per guy at the store...I followed the instructions as to cleaning it and the guy also told me to take a picture of the instructions. When I looked at the picture (after I did the way he told me to clean it)...the instructions were opposite! If this thing disappears after a day...I'll be back in there tomorrow demanding my money back! What kind of store is this at such a nice place???????? I would like a response ASAP!
I have never had a worse experience.
Unbelievable. Absolutely unbelievable. While strolling took my two daughters for their first henna. Considering it's a tourist area I assumed we'd be looking at $15-20 "or so". I figured we slide in about $40, I was hoping for less but figuring maybe it's amount to A LITTLE more. Upon arrival I asked the man working the store what the price range for hennas were, he instructed us to ask the artist because he didn't know. We waited as he finished two girls hennas. He said "you guys want tattoos?" We said yes and jumped in without asking, still riding the assumption that it would be FAR less than what it was. My daughters got two VERY modest hennas. My 6 year old could have applied them I might add. Very basic with hardly any detail that required any work. He wrote the check to pay at the front and assured us that he strictly got paid on tips (clearly a suggestion). I saw the check and was taken aback when I thought it said 130/120 (and $10 ink fee and $10 service fee) that it actually meant (1) at $30 and (1) at $20. I was WRONG. The store clerk at the register told me it was $250. I asked him to reread the check to confirm the total was not in fact what I'd interpreted. He assure me that was the cost and then told me that included a discount to boot. HOW generous! I told him I absolutely was not paying him $250 for 2 SIMPLE HENNA tattoos. I explained to him that I have paid far less for real ink far more detailed and laborious than this entailed. He sent us to the artist who took the check and said the best he could do (let's remember he only works on tips) was $130. Which was a steal because he took one of the two off entirely. And wrote off the other fees. That was the best he could do. I assured him again I am not paying $130 for the work and at this point I was ready to leave without paying a DIME. I left the store with my children and let my husband finished the transaction because, well, I couldn't.... He came out and the story ends as follows. My husband said "this is what I am going to pay you, handed the man a $50. They stated, well I guess I can't say no. And we left. I have every intention to return to Barefoot Landing tomorrow to discuss this with the office and will contact the Better Business Bureau and possibly the local police just to let them know what this place is doing. $270 for two very small, basic henna tattoos. ***Which look like very faded market stains 24 hours later after following the instructions given. Thanks, guys.
They prey on unsuspecting tourist
These guys charged me $170 for three henna tattoos!!!!! After they were done I went to pay the cashier with little prices of paper that had letters on them and the guys said $170 I was like what!!!! I ended up paying but wth I could have gotten a real one for that! Then I go home and find out my other two nieces got one for $17 and $20
Mom
Crazy my kids got henna tattoos here for $124.40. Let me just say my husband payed for them and was shocked after they said they were $10 and up. 2 henna tattoos cost never cost this much ever. I went in to complain after my husband showed me the sales slip. I went in and told them this was crazy really crazy. They explained that one was big so I shot back well if I wanted to pay that kind of money I would of let them get real ones. One was all messed up and did not look like anything. Well l am trying to stop the payment on our credit card since they gave my kids free shirts but that just does not cut it for me. One shirt was the wrong size. stay clear of this place.
Mother
On our vacation we visited this store out girls wanted a henna tattoo. The music was so loud I could not stay I. The story myself. So I went out side and sad while my husband took the girls in to get one. They asked the price of them and they said "$10 and up" so girls picked out one each thinking is was like no more thang $2o bucks since there was no prices on anything. Well, they went to check out and they charged them $124.20. My husband paid and came out and told me I was back in that shop in no time. They knew I was in fire I am sure they saw steam come out of my head. Well we did not get our money back they gave the girls free shirts. But that is just no cutting it for me. We called credit card company. Ow they want proof of how much these were I can not find a website other than this one. I will be contacting the management a Barefoot landing. I am going to get my money back some how. Please people stay way from this place they are crooks. If I wanted to pay that much I would of took my kids to get real ones. Crazy crazy.
Disappointed
Rip off. Bought a tee shirt for $20 and two days later bought the same one for a friend and was charged $30. Was told the first tee shirt price was an error! Ha. Poor quality shirts too, just a side note. Won't go there again, lots of other shops in town.
Stay away and save your money!
HORRIBLE!!!! Never would I shop nor recommend this place to anyone. The price for my son's shirt was quite a shock at checkout. A shock since there are no prices listed and for the extremely poor quality of merchandise. One wash and a hole in the underarm already. Giving one star would be far to generous!
The worst store I've ever been to
A couple months ago, I went in to the store and asked for a job. They told me they weren't hiring then, but would call me when they were and said me and my friend were at "the top of the list" for hiring. Months passed by, no call. I went in there a couple weeks ago and asked again. They finally said yes and had me work the next day. I worked for 5 hours doing nothing but walking around the store, folding clothes, and helping costumers even though the store did not do a good job with teaching me everything. They told me not to tell customers what the prices were which I thought was very weird. And they are NOT licensed piercers! They let anyone do it. At the end of the day, they told me that they would call me back and let me know if I got the job or not. No answer for a week. I went in today and confronted them about it and all they could say was "not my problem" and that that they weren never hiring. How could you lie to hopeful kids trying to find jobs and then not even pay them. It's ridiculous and unlawful. The store is an absolute joke and the employees should be fired and the store should be removed from Barefoot Landing
Rip Off
Buyer beware at Barefoot Landing Myrtle Beach, Cloud 9 store is a complete rip off. T-shirt prices are $34.99 a piece, not your average price for rock t shirt. Always ask the price before you purchase anything, from henna tattoos, jewelry, or the shirts. Nothing is priced where you can see it.
Rip off
Store charges 34.99 for a one sided t shirt. No refunds.
Unsatisfied
Bad place to shop...OVERPRICED BULLSHIT...I should have left right after these pricks couldn't even give me a paper towel to wipe the sweat from my forehead,Yeah! Remember me? If I'm in Myrtle Beach again I'll make it a point not to go in that goddamn store not to mention glue all over the merchandise
henna tatoo artist RIP OFF ARTIST TOO
If I could give this place less than a ONE STAR, I would. My granddaughters got two henna tatoos here; one $35, the other $50. Who KNEW that the tatoo guy doesn't get "paid" by the store. I didn't either until we were sitting outside the Burlington Shoe Store and he came up to me and asked if "she had a problem with her tatoo" ??. I said, "No, she likes it". Then he proceeded to tell me that I didn't leave a tip and that when you get "that kind of work", you are supposed to get paid. This guy was a total JERK and very menacing. So, I took a $20 out of my wallet and gave it to him. My one granddaughter was sitting there with me and scared to death by his demeanor. I reported this to the management office at Barefoot Landing only to be told that they "thought he had been let go last week" because they have gotten so many similar complaints about this practice. Exactly what did we pay $35 and $50 for if not the tatoos??? What a scam!!!. I reported it to AMEX and they are handling it for me. Myrtle Beach, in general, and Barefoot Landing are just NOT what they used to be. Sad.....
Horrible experience
This store is horrible I got stopped at the end of paying a shit ton of money of me stealing AFTER being followed by a guy who I thought was stalking me. Definitely not going back. Next time treat your customers right and get the alarms that go off
Bait & Switch Swindle
My 14 yo chose a 19.99 short sleeved t-shirt. The store employee told her they didn't have that style in her size, but they would be happy to make it for her. We were charged over 40.00!!! The clerk was rude when I questioned the price. It was a custom made t-shirt... We were all confused until later her sister mentioned the employee had been flirting with her and had said to her so,etching to the effect of 'I used to swindle em on the street, now I'm swindling em for real'. Will never shop here again and will never recommend this place!!! Would love to get my $ back!!!
Customer
I will never shop this store again. My great nephew tried to buy a $19.99 T-shirt with a decal. At check out the total was over $40.00. At no point was the price of the decal mentioned. He only had $30.00 with him and the cashier said we HAD to pay up. I was about to make the purchase for him until the cashier THREW my card back to me and ended with saying F--- You. I declined the sale, didn't sign and left the shirt on the counter. It had better not show charged on my statement!! Again, I WILL NEVER AGAIN SHOP THIS STORE. I live local and have A LOT of grandchildren (11) and many friends. The children heard her say what's he did. I will tell everyone that comes and at church to not shop there.
Mother
My daughter 14 years old had a custom long sleeve shirt made at cloud 9 and it is ruined after 1 wash and hang to dry as per instructions ... she paid $26.** USD for the shirt and we are CanadIan so exchanged $38 cdn. It is ruined ... I am very disappointed and of course my daughter is too ... that is a lot of money of her own to spend on poor quality item ... I can send pictures but I am looking for cloud 9 to reimburse my daughter for her shirt. The lettering has put black die all overy the shirt which is long sleeve hoodie with orange white and pink ... we asked wash care instructions and ask specifically and we were ensured if hung to dry it would be fine. It is not fine.
Insert your opinion, review - Cloud Nine