Fali Jewelers - Schaumburg, Illinois 60173 - 5012 - Woodfield Mall
Store location, hours, contacts
Fali Jewelers store or outlet store located in Schaumburg, Illinois - Woodfield Mall location, address: 5 Woodfield Shopping Center, Schaumburg, Illinois - IL 60173 - 5012. Find information about hours, locations, online information and users ratings and reviews. Save money on Fali Jewelers and find store or outlet near me.
---
Fali Jewelers in Schaumburg, Illinois 60173 - 5012 - Woodfield Mall - MAP
GPS Coordinates: 42.046217, -88.035765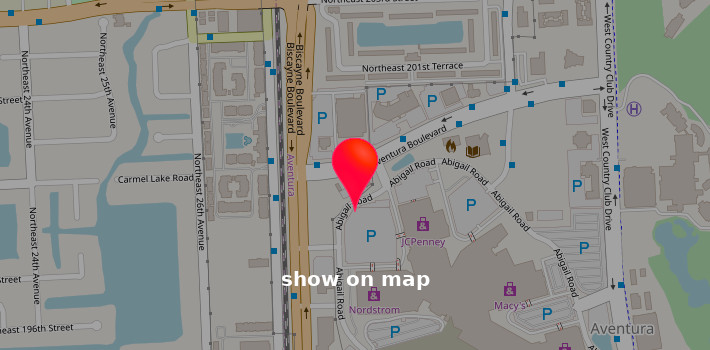 Get directions to Fali Jewelers located in Woodfield Mall
Driving directions and locations to store: Fali Jewelers located in Woodfield Mall: 5 Woodfield Shopping Center, Schaumburg, Illinois - IL 60173 - 5012.
Reviews
Do not recommend
Lost $1500 there Store has no written policy and its associates do not let customers know about it as well. As soon as you paid there is no way to get your money back. They refuse to do return, although I brought my item within 24 hours with all receipts and in original package and explained the situation to the director. Place does not care about customers, make a sale - the only priority.
Engagment ring
Best service from being a previous Michael Hill Customer and now going to see Karen and fossil amazing place quality work and stand behind there brand and jewelry you guys have made a life long customer and a happy fiancé
DO NOT BUY FROM THIS JEWELER
OMG! I purchased diamond earrings. He has a no return policy. He sold me junk! He refuses to refund my money. I am very upset. He gave me an EGL certificate. I took the diamond earrings to 2 different jewelers and I was told that they are not as described. So I contacted the owner who refused to refund my money!!! I am in utter shock and disappointed. I am warning the public not to deal with this jeweler. Having a no refund /no return policy is illegal. Please read other customer reviews and you'll see I am being honest. Is that any way to treat a customer? Wow! This owner is deceitful and dishonest. You've been warned! Normally I don't like to leave negative reviews however in this case I am confident that I am totally justified in leaving this review. I regret the day I walked into this store. If I can save or help some innocent unsuspecting victim I would be pleased. I am not sure how this man sleeps at night. When I purchase something I expect quality. I expect to get, at the very minimum what I paid for. He pretends to be your friend ant then sells you junk jewelry. Unbelievable!
Insert your opinion, review - Fali Jewelers