Lightenup! - Orlando, Florida FL 32839 - The Mall at Millenia
Store location, hours, contacts
Lightenup! store or outlet store located in Orlando, Florida - The Mall at Millenia location, address: 4200 Conroy Road, Orlando, Florida - FL 32839. Find information about hours, locations, online information and users ratings and reviews. Save money on Lightenup! and find store or outlet near me.
---
Lightenup! in Orlando, Florida FL 32839 - The Mall at Millenia - MAP
GPS Coordinates: 28.485968, -81.431544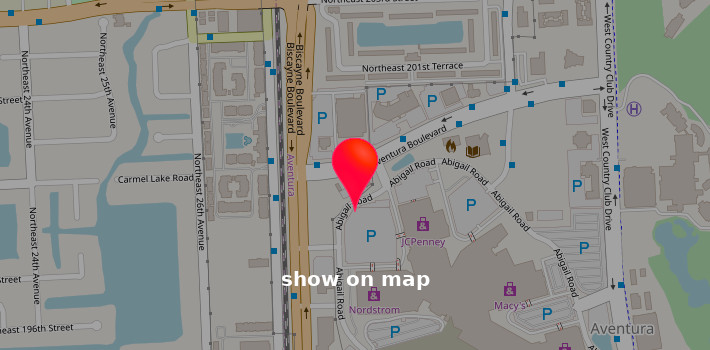 Get directions to Lightenup! located in The Mall at Millenia
Driving directions and locations to store: Lightenup! located in The Mall at Millenia: 4200 Conroy Road, Orlando, Florida - FL 32839.
More stores
All store locations
---
Hours - Lightenup! (The Mall at Millenia)
Nearby Malls, Shopping Centers and Outlets
Reviews
Scammers
I'm a 42 year old man and have shopped in many places in my lifetime. I have never been scammed by a retailer until today. At least the associate and the owner tried to, without success. I bring up a $21 item to the counter and in my head I knew it would come to 23 or so with tax. he asks for $25 even and right off I know something is up but I play along waiting for the receipt and he didn't print one. just before I was to ask my wife who is also very astute asks for the receipt and sure enough it's $23.xx. He laughs and smirks saying "oh must be my glasses and hands me $2 back. It's as if they have fun trying to get over on tourists and it wasn't the first time. We both go off on the guy and call him out and ask for a full refund and returned the item and made sure the whole store know what kind of people run this place. They kept smiling. Side note.. Right before this all went down....The item is called rolly Polly or something. I'm a big guy and he said "anything for the kid?" A possible reference to me being overweight? Needless to say we filed a report with mall management and I left this review and the wife left her own review. About to copy and paste to Google reviews. Was all this worth the $1.xx.? If this could thwart even one sale then it was worth it to us and we can then say that instead of getting over on the customer the customer got over on them. losing business is not a good idea in a retail physical location in this day and age. The store was super slow so I can only imagine how ugh they are already struggling. Try to buy something for your baby and have to deal with a scammer.
Insert your opinion, review - Lightenup!