Nails U Luv - Phoenix, Arizona 85015 - Christown Spectrum Mall
Store location, hours, contacts
Nails U Luv store or outlet store located in Phoenix, Arizona - Christown Spectrum Mall location, address: 1703 West Bethany Home Road, Phoenix, Arizona - AZ 85015. Find information about hours, locations, online information and users ratings and reviews. Save money on Nails U Luv and find store or outlet near me.
---
Nails U Luv in Phoenix, Arizona 85015 - Christown Spectrum Mall - MAP
GPS Coordinates: 33.522746, -112.096318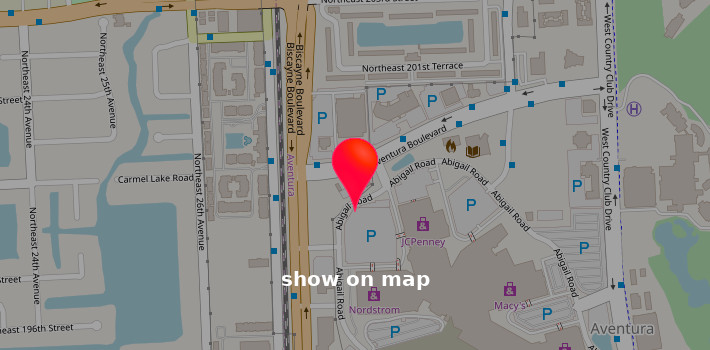 Get directions to Nails U Luv located in Christown Spectrum Mall
Driving directions and locations to store: Nails U Luv located in Christown Spectrum Mall: 1703 West Bethany Home Road, Phoenix, Arizona - AZ 85015.
More stores
All store locations
---
Hours - Nails U Luv (Christown Spectrum Mall)
Nearby Malls, Shopping Centers and Outlets
Reviews
Customer
This place is a JOKE! Expect to get horrible service, attitude and even cursed at. Let's not forget body shaming and verbally attacking a 13 year while trying to grab her hand and cut the nails off! The dark skinned nail tech who did a full set of nails on my daughter was absolutely horrible! She completed her nails in less than 15 minutes and it was obvious as to why. They looked like an untrained child did them. The only thing that was nice about them was the color. I asked another nail tech to fix my daughter's nails and was told I needed to have the lady that did them originally fix them. God forbid I asked her to rectify the horrible job she completed. She treated my daughter even worse and made sure she hurt her every step of the way. Stated "I no mess up on your nail, it your cuticle that's why." Are you kidding me??? I'm not sure what nail school if ANY she went to, but everyone knows your cuticle is at the bottom of your nail and not on the side. When questioned again I got told, "Oh not that a hang nail." Funny....she's never had a hang nail before and on every finger that I asked you fix?!?! Maybe if you completed your job correctly by applying the product and polish on the entire nail then a person wouldn't have these sudden issues with side cuticles and hang nails. This person obviously hates her job, could care less about her customers or what they want. Oh and let's not forget is busy Face timing with someone while doing your nails. This place should be closed down FOREVER! When it came time to finally get out of there the $19.99 full set stated on the sign became a $40.00 horrible experience. The lady I was now dealing with (who I found out later was the Manager) told me the price on the sign is for short nails. Longer nails cost more. My daughter's nails were of medium length, not long. And I even asked them to be cut down more and was told, "oh no they are pretty like that, it a good length." I have never heard of something so ridiculous! And because they applied gel nail color it cost more. I told her I never told anyone to apply gel color. As a matter of fact the girls were looking at the polish colors on the back wall when the lady told them to sit down and look at the color they want while giving them a book with polish colors. At no time was it indicated they were gel colors and would cost more. During my discussion with the Manager she walked away from me and when into another room to do a wax. Before walking away she sent her guard dog to deal with me, the dark skinned nail tech who hates life. This person had the audacity to say, "Oh you no have money to pay than just say so." Are you serious right now!!! It was not about being able to pay it was the principal of the matter. I wasn't going to pay double than the anticipated cost due to their decision to push products that cost more without communicating the additional cost all the while receiving horrible service and wishing you would of never stepped foot in this place. This woman is the most unprofessional, unethical, miserably person I have ever met. While being yelled and cursed at I asked for the Manager numerous times to finally be told I already spoke to her and she walked away from me. I asked again numerous times to speak to the Manager and to go get her for me. The lady refused. So, I went into the other room and attempted to discuss with her the situation. She completely ignored me. I left money on the table in the room she was in and proceeded to walk out. That was when I was met with this hostel, vile woman who continued to yell, curse at me and proceeded to body shame me. Along with another woman who wasn't no involved at all decided to jump in and verbally attack my daughter and me! All I could do was laugh at the level of ridiculousness that took place. This so-called Manager allows the horrible work and service to go on in her place. Trust and believe I'm not the only person that had such a horrible experience here. Just take a moment to read the reviews.
Insert your opinion, review - Nails U Luv