New York & Company - Canoga Park, California 91303 - Westfield Topanga
Store location, hours, contacts
New York & Company store or outlet store located in Canoga Park, California - Westfield Topanga location, address: 6600 Topanga Canyon Boulevard, Canoga Park, California - CA 91303. Find information about hours, locations, online information and users ratings and reviews. Save money on New York & Company and find store or outlet near me.
---
New York & Company in Canoga Park, California 91303 - Westfield Topanga - MAP
GPS Coordinates: 34.18937, -118.603849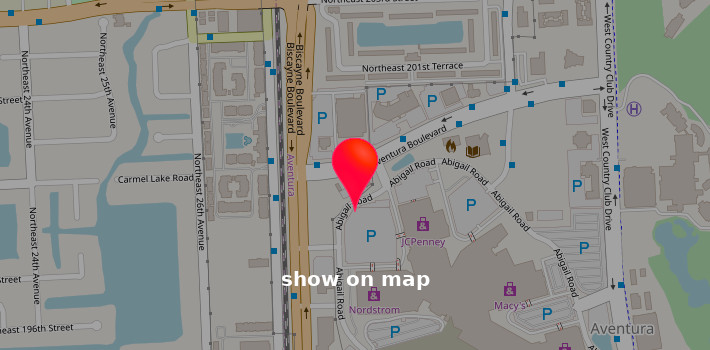 Get directions to New York & Company located in Westfield Topanga
Driving directions and locations to store: New York & Company located in Westfield Topanga: 6600 Topanga Canyon Boulevard, Canoga Park, California - CA 91303.
More New York & Co. stores
All New York & Co. store locations
---
Hours - New York & Company (Westfield Topanga)
Mall Black Friday & Holiday hours »
Monday:
10:00 AM - 9:00 PM
Tuesday:
10:00 AM - 9:00 PM
Wednesday:
10:00 AM - 9:00 PM
Thursday:
10:00 AM - 9:00 PM
Friday:
10:00 AM - 9:00 PM
Saturday:
10:00 AM - 9:00 PM
Sunday:
11:00 AM - 7:00 PM
Store hours may vary.
Nearby Malls, Shopping Centers and Outlets
Reviews
Manager Ellie needs to go! She is rude as they come...
I give this retail establishment 1 star and that is because of the lovely sales ladies Jessica and Ashley. They are by far the nicest and best salespeople the store has ever had. Somaya is also a very kind salesperson as well but I do not see her as often anymore. Probably because she goes to school? If it weren't for the ladies mentioned I would rate this place a big old ZERO. Why do you ask?! It is because of the worst so called manager by the name of Ellie who continues to rule this store like the wicked witch of the west in the Wizard of Oz. As far as I can remember, she has been the rudest and most unprofessional retail manager I have ever encountered EVER. Today she took the cake when I came in to do make a return of 2 items. First, she started by saying how she should be declining my return due to "loss prevention." I had my receipt and always have had my receipts upon making any return at this store. She made it sound like she is doing me a favor! I told her I have never heard of such a thing in retail especially when I have my receipts! She then went on to say how an e-receipt is not a receipt. Hm, I wonder why it's called an e-receipt?!?! Mind you, I also have all my paper receipts with me as well. I just find e-receipts more convenient as that is probably why the company has implemented such a thing? She then proceeds to tell me that I gave her the wrong receipt and that she cannot stand around help me with my returns every single time. Last time I checked, that is part of a manager's duties? Not to mention, the store was completely empty today like as if I am wasting her precious time. Here comes the best part: she proceeded to tell me to 1) not come in to make returns when she is working, 2) to stop calling in so much to inquire about an item or speak to someone about a hold, 3) to "get a life." Yes, you heard that right! She told me to get a life. That was the last straw. This is what I meant by unprofessional and rude. I never in my so many years of shopping in any retail establishment have been treated so poorly as a customer. I come and spend MY MONEY at this store and this is the thanks I get! Just WOW!!!! Mind is officially blown. All the other reviewers say the same about this person, Ellie or so called manager. She thinks she can override the store manager's decisions too! She needs to be put into check. If she hates people, hates her job, hates her duties as a manager or just plain old hates working, then why does she stay there?!?! NY&Co needs to really rethink the type of person they continue to employ with the likes of her (not speaking about the other employees there). It's bad customer service and bad business overall. The only reason I will return is because I like their style of clothing and because of the salespeople who light up the place and really do their job right. They are the ones that keep me coming back because I feel appreciated as a customer and as a person. And I will NOT let someone like her discourage me. Word to the wise: AVOID THE MANAGER ELLIE AT ALL COSTS! She's the Filipina woman with the fake hello. If you do one thing that she doesn't like (could be anything), then you will see the not-so-nice side of her (the real her). Don't say I didn't warn you. Happy Shopping at your own will, eeks!
Insert your opinion, review - New York & Company