Optical Illusions - San Jose, California 95128 - Santana Row
Store location, hours, contacts
Optical Illusions store or outlet store located in San Jose, California - Santana Row location, address: 377 Santana Row, San Jose, California - CA 95128. Find information about hours, locations, online information and users ratings and reviews. Save money on Optical Illusions and find store or outlet near me.
---
Optical Illusions in San Jose, California 95128 - Santana Row - MAP
GPS Coordinates: 37.32011, -121.94898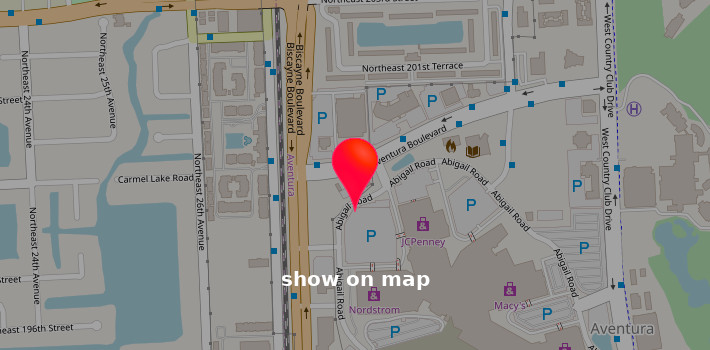 Get directions to Optical Illusions located in Santana Row
Driving directions and locations to store: Optical Illusions located in Santana Row: 377 Santana Row, San Jose, California - CA 95128.
Reviews
Awful customer service
Me and my wife were loyal customers for almost 7 years. We bought at least $6K worth of glasses from them and regularly do our eye exams here. Referred 3 guys to them just in 2016 alone. I purchased my third Gold & Wood frame here in the late 2013. ($995 or so + lenses). A month later the wood broke and the frame had to be replaced. I got the new one a month later and it broke again after two months. I requested a different frame model, but Tiffanny told me they were not able to give me the new model and ordered another replacement again. She assured me they would replace the frame if it breaks again. So the frame broke again in the same place yesterday. I called and explained Anna everything and stopped by their office in the evening. Anna was really busy and told me to wait. Waited for 20 minutes and no one even looked at me, while they had people just browsing their PCs so I left. They did not even bother to call me. Had to call again today and Anna told me manufacturer won't honor the warranty anymore and that they cannot do anything, so my $1000 frame and $600 prescription lenses are useless. Anna told me that Tiffany had left and they cannot follow on her previous promises. It's unfortunate, but we won't come again, I think I'd get a better service even at Walmart. Way to go, optical illusions!
Insert your opinion, review - Optical Illusions