Sephora - Springfield, Missouri MO 65804 - Battlefield Mall
Store location, hours, contacts
Sephora store or outlet store located in Springfield, Missouri - Battlefield Mall location, address: 2825 S Glenstone Ave, Springfield, Missouri - MO 65804 - 3732. Find information about hours, locations, online information and users ratings and reviews. Save money on Sephora and find store or outlet near me.
---
Sephora in Springfield, Missouri MO 65804 - Battlefield Mall - MAP
GPS Coordinates: 37.163053, -93.263669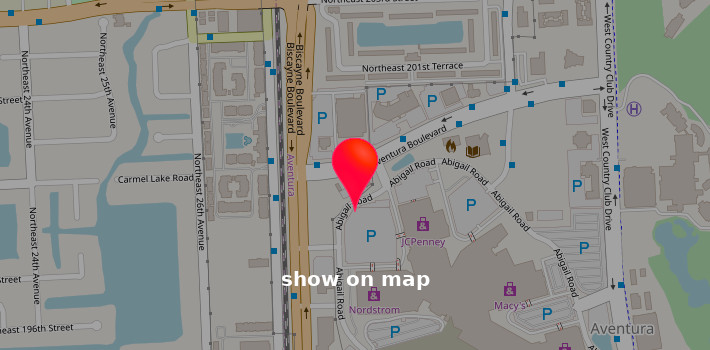 Get directions to Sephora located in Battlefield Mall
Driving directions and locations to store: Sephora located in Battlefield Mall: 2825 S Glenstone Ave, Springfield, Missouri - MO 65804 - 3732.
More Sephora stores
All Sephora store locations
---
Hours - Sephora (Battlefield Mall)
Mall Black Friday & Holiday hours »
Monday:
11:00 AM - 8:00 PM
Tuesday:
11:00 AM - 8:00 PM
Wednesday:
11:00 AM - 8:00 PM
Thursday:
11:00 AM - 8:00 PM
Friday:
10:00 AM - 9:00 PM
Saturday:
10:00 AM - 9:00 PM
Sunday:
12:00 PM - 6:00 PM
Store hours may vary.
Nearby Malls, Shopping Centers and Outlets
Reviews
Ms.
I purchased a tarte concealer online but picked the wrong color. I went to Sofora battlefield mall to exchange it. I went to the entrance. Immediately greeted by salesgirl who asked what I needed, I said I needed help picking out the right color, I purposely did not wear make up just so my concealer could be matched to my skin tone. I said I wanted to look at a lot of the Sofora line skincare. I'm switching over to Sofora brand. I was using "It cosmetics" but recently switched. I also wanted to see "the ordinary" skin care items. So she grabbed my concealer and recipt out of my hand, gave it to another girl, the other girl said OK I'll put it at the register, then went to the back Room behind some door..... I stood there waiting, waiting, waiting, waiting... I finally asked some girl dusting can you show me where the Tarte display is I'll just help myself. Then the girl comes out from the back and says: Oh well we have small ones, we have big ones, we have this color, this was your color, but here's all the other colors.. I said you were too busy to help me I'll figure it out myself.. I grabbed a medium neutral went backup to the register where she was to exchange. She said "I'm so glad I could help you guys, do you have a lot of shopping today, what are you doing, where you going," I said, you were very rude to me, I don't want to make any small talk with you... I grabed my item went to the front and told the girl at the door (who was helping a lady that came in after me) that she was rude because I told her everything I needed and she pawned on me off to somebody else who left me standing there.. I asked my son who is with me, "am I over reacting" he said oh no they're very rude and stuck up here.. I will never set foot in that store again!!!! To bad you lost out on a lot of sales from me. I was looking at a lot of different products to buy that day....By the way I have NEVER been offered a sample here but you get 2 with every purchase online..
Insert your opinion, review - Sephora