Shiatsu Renu - Bloomington, Minnesota 55425 - Mall of America
Store location, hours, contacts
Shiatsu Renu store or outlet store located in Bloomington, Minnesota - Mall of America location, address: 60 E Broadway, Bloomington, Minnesota - MN 55425. Find information about hours, locations, online information and users ratings and reviews. Save money on Shiatsu Renu and find store or outlet near me.
---
Shiatsu Renu in Bloomington, Minnesota 55425 - Mall of America - MAP
GPS Coordinates: 44.8566053, -93.2425598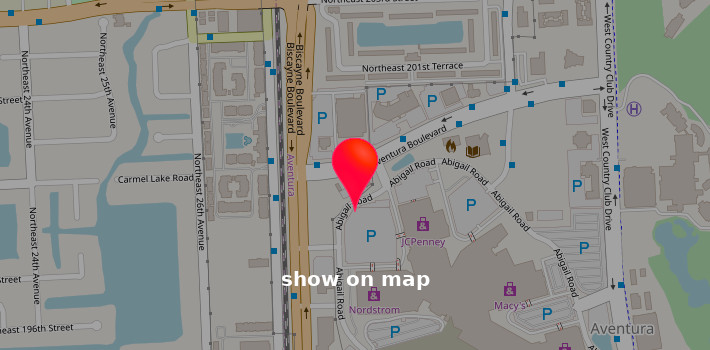 Get directions to Shiatsu Renu located in Mall of America
Driving directions and locations to store: Shiatsu Renu located in Mall of America: 60 E Broadway, Bloomington, Minnesota - MN 55425.
More Shiatsu Renu stores
All Shiatsu Renu store locations
---
Hours - Shiatsu Renu (Mall of America)
Mall Black Friday & Holiday hours »
Monday:
10:00 AM - 9:30 PM
Tuesday:
10:00 AM - 9:30 PM
Wednesday:
10:00 AM - 9:30 PM
Thursday:
10:00 AM - 9:30 PM
Friday:
10:00 AM - 9:30 PM
Saturday:
10:00 AM - 9:30 PM
Sunday:
11:00 AM - 7:00 PM
Store hours may vary.
Nearby Malls, Shopping Centers and Outlets
Reviews
Worst place ever
This is the worst place in MOA. The massage hurt like hell. The massage guy didn't speak English amd he had nerve to ask for a tip!! DO NOT GO HERE. please be careful. DANGEROUS
VERY AWFUL EXPERIENCE
Me and my girlfriend got the 30 minutes massage at this place and we both had horrible experience. The guy who was working on me was arguing with his coworker aggressively at some point I felt like a fight was going to brake out. The fact that they don't speak English makes it even worse as you don't have any clue about what's going on. Massage was so painful .
Horrible service
Not a pleasant experience. Don't waste your money. People are talking loud and does not message at the right place. Tip was collected even before the service and was forced to pay $5 for the tip. You first provide the service and I would obviously pay.
Mrs.
They literally harassed us for the tip and the service was terrible not a massage at all more like a beating.
Waste of time & money
I came in for a 40 minute massage due to a sore back. The guy working on me dug his elbow into me way too rough repeatedly & kept talking loudly with co workers. There was no regard for my comfort or discomfort. In the middle of my massage he walked away then began working on some other guy's back who came in wanting a massage. Someone else finished me off. Lost for words, I still left a tip but won't be returning.
Demanding & Rude
I paid over $120 for services for a party of 3.My husband was the only one who enjoyed his massage.The guy I had kept stopping to talk & was very inattentive. My son's massage was shortened & rushed.I did not tip b/c of this & they demanded that I tip.Two of them stopped massaging my aunts to demand that I tip.Even tried getting another relative to sign where I crossed out the tip. They even demanded a 20% tip from another patron. HORRIBLE!!!
AWEFUL PLACE
20 minutes in my $45 /40 min massage the guy told me my muscles were really tight and that I needed to do the $65/60 min massage so he could work more of my body. I at first said no and he kept pressing so I agreed to the 60 min massage. When he was done he tried to get me to do the foot massage for an additional $20. I refused. He rang me out at the register and I tried giving him my credit card.....he all but insisted on cash. I told him it was credit card or no payment. He ran my credit card. I gave him a $5 tip.....he told me in broken english "$5 not enough" and told me to make it $10. I refused signed my credit card receipt and turned to leave. He followed me out of the store and down the mall walkway and in PERFECT ENGLISH told me I was "worthless and a cheap asshole". DO NOT USE THIS PLACE AS THEY ARE CON ARTISTS AND ABUSIVE.
Insert your opinion, review - Shiatsu Renu