Ulta - Boise, Idaho 83704 - Boise Towne Square
Store location, hours, contacts
Ulta store or outlet store located in Boise, Idaho - Boise Towne Square location, address: 350 North Milwaukee, Boise, Idaho - ID 83704. Find information about hours, locations, online information and users ratings and reviews. Save money on Ulta and find store or outlet near me.
---
Ulta in Boise, Idaho 83704 - Boise Towne Square - MAP
GPS Coordinates: 43.606235, -116.278288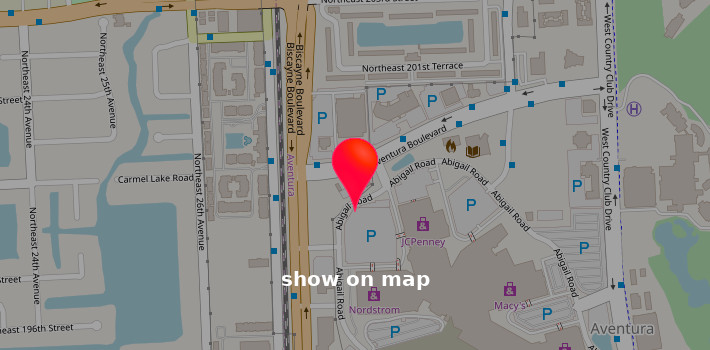 Get directions to Ulta located in Boise Towne Square
Driving directions and locations to store: Ulta located in Boise Towne Square: 350 North Milwaukee, Boise, Idaho - ID 83704.
More Ulta stores
All Ulta store locations
---
Hours - Ulta (Boise Towne Square)
Mall Black Friday & Holiday hours »
Monday:
10:00 AM - 9:00 PM
Tuesday:
10:00 AM - 9:00 PM
Wednesday:
10:00 AM - 9:00 PM
Thursday:
10:00 AM - 9:00 PM
Friday:
10:00 AM - 9:00 PM
Saturday:
10:00 AM - 9:00 PM
Sunday:
11:00 AM - 7:00 PM
Store hours may vary.
Nearby Malls, Shopping Centers and Outlets
Reviews
operations
I have such an issue of what happened to me with one of your stores. Extremely poor service topped with outright lies over and over again. I went to my local store and saw some Whish products on clearance. I purchased some and went home and used them. Loved them and came back for more the next day. I loved them so much, I contacted family in Idaho to see if they could go to their Ulta to purchase for me ( I am in Indiana). My sister said she would and went to the Boise Towne Square Location on Milwaukee. She got there and saw a full shelf of product, (she sent me a pic) but it was not on clearance. I asked her to see if she could get a price check on it. She asked an associate if they could price check it for her. The associate took one to the register and it rang up 1 cent. My sister said the associate looked like a deer in headlights, like something was wrong. She called over her manager (Alicia-spelling might be incorrect) and the manager told my sister that this was incorrect and that the product is no longer for sale. I sister called me and told me this. This did not make sense, so I called the manager myself after my sister had left. She told me that the product is defective and that they were all testers and they can not sell anything. That she has to return it to the manufacturer, that they wont allow her to sell anything. Still, this made no sense. What made sense to me, was this was supposed to be on clearance, this store did not have their act together and have it marked on clearance, and perhaps it was time to get rid of the product. I believed the whole time that I was not being told anything true. She told me AT THAT Very moment the product was being pulled to send back to the manufacturer. At this point, there is nothing she or I could do. After that conversation, I reached out to Whish company themselves and wanted to verify this information. Just as I thought, the response I got was that it is up to the STORE, not the manufacturer what they do with the product. They would not be requesting this product back. I let them know that this store is OUTRIGHT refusing to sell it to me, and I believe it is because of a mistake they were making but did not want to admit to it. I was told again, that this is Ulta's issue and that is had nothing to do with them. My reply was very courteous and informative. My husband decided to call and talk to the manager. He was told that there was NO PRODUCT but some self tanner to be sold. (This is contrary to what she told me and my sister-before she was not allowed to sell anything!) She also said that it was not on clearance and would not be (same thing she told me). My sister came back the next day to see if in fact this was true. SURE ENOUGH, my sister found shelves of product FOR SALE and ON CLEARANCE! She sent me pics of this as well as the original shelf where she saw the product the day before. This is OBVIOUS they messed up and were correcting what they did not do, all the while lying to me, my husband and my sister. Against my better judgment and giving this store ANY BUSINESS, I had her purchase what I wanted, because I could not get it anywhere else on clearance. That night, my husband called and talked to the manager again. We have both conversations on recording because his phone defaults to this in case we need it for anything. This blows me away...seriously. This manager replied to my husband after he noted that my sister went in and saw shelves on product and on clearance for sale...that it must have been product people returned. She said that she has no idea how that product got there and marked on clearance, because SHE is the one that did what "little" product they had. My husband told her we have pics of the product they have, she said again, she did not know how it got there. She failed to admit that this product was NOT to be sold as originally noted, she did say that perhaps the manufacture sent MORE!!! She said that there was some mixed up information provided to him and me and my sister by someone that thought they knew what was going on. Um...we have only talked to her...so she is blaming someone...but she didnt realize she is ....blaming herself. This is completely unacceptable for anyone to be treated and that she took no responsibility for any of it. I was REFUSED to purchase product (through my sister) and had to come back time and time again to be lied to, JUST LIED TO by your manager. I am so appalled at how I have been treated.I will mention, that I called Corporate to talk to you, and was told it is up to the store to do what they want.....seriously? Corporate is there for a reason, to overlook their brand arent you? To be told that she can treat people this way, and it directly effects money brought to your corporation is no business of yours? I was given a $10 gift card from corporate and basically told to move on. I am going to spread this as much as I can. I will note this situation to reviews anywhere I can. From beginning to end, this has been ridiculous and again, we have the recording to prove what I say is true, she on the other hand, just has more lies.
Insert your opinion, review - Ulta