Oak Court Mall - Mall/Shopping center in Tennessee
(Hours, map, phone, store list)
Location in Memphis, Tennessee
Oak Court Mall is located in Memphis, Tennessee and offers 69 stores - Scroll down for Oak Court Mall shopping information: store list (directory), locations, mall hours, contact and address. Address and locations: 4465 Poplar Avenue, Memphis, Tennessee - TN 38117 - 3746. Share your opinion with users and insert mall rating and reviews for Oak Court Mall.
---
What current weekly ads are available at Oak Court Mall?
---
What stores are located in Oak Court Mall? - look store list, shop directory, restaurants and services
Current stores:
---
Outdated stores (stores are no longer in the Mall):
When is Oak Court Mall open? Oak Court Mall opening hours:
Go to Black Friday & Holiday hours »
Please note, operating hours might temporarily vary due to the new COVID-19 coronavirus.
Monday:
Tuesday:
Wednesday:
Thursday:
Friday:
Saturday:
Sunday:
Store hours may vary.
---
---
Oak Court Mall - locations, map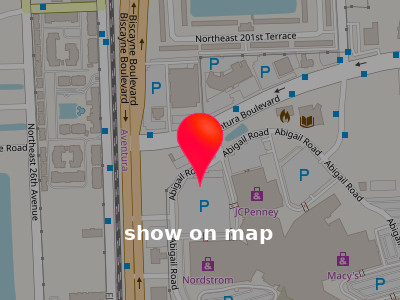 Driving directions to Oak Court Mall (Memphis, Tennessee)
Directions and locations to Oak Court Mall: 4465 Poplar Avenue, Memphis, Tennessee - TN 38117 - 3746.
Map and store locations - Oak Court Mall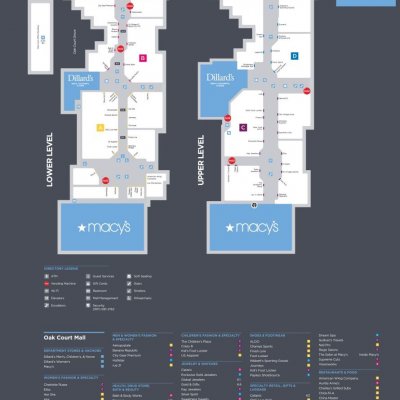 Open full size plan - Oak Court Mall »
Reviews
Knowledgeable, excellent service
Have gotten my exams and glasses here for several years. Always knowledgeable and helpful. Excellent service. I would highly recommend them.
Store Store/ Ms.
I love the Oak Court mall. I'm not from here but I love this mall not to big, just right.
Worst customer service ever
I purchased a lingerie set at the location at the Oak court mall on the clearance rack. It rung up $39.00. I was in the mall shopping a week after and visited the same location just to see if the prices of the sale bras had went down anymore because of the good deals I got on the bras I had purchased last weekend and the weekend before. Well, to my surprise when I walked in the store, the bras were now $14.99 and the clearance sleep wear and lingerie. Since I had purchased it within 14 days of buying it, the sales lady said I can bring my receipt and get a price adjustment. I asked did I need to bring the item with me, she said no I didn't have to just the receipt. I told her ok, I will come tomorrow after church. While in there today, I purchased 2 lingerie sets and 2 bras. Once I got home, I said I might as well gone get the price adjustment done this evening since I have an engagement at 4:00 pm tomorrow. Since Wolfchase mall is closer to my house, I decided t o run in that location. If I would have known the hard time that I was going to get in there, I would have waited until tomorrow after church and not waste my gas. I wrote the young lady name down on one of my receipts and the manager's name also, but I can't find it, so I am not sure if she kept it when she asked to see my receipts to staple them together.. I gave her my receipt and told her that the young lady at the Oak court mall location said all I needed was my receipt for the price adjustment. I explained everything to her. Why would I make anything up. She kept saying no, it is still ringing up for $39.00. So, I was frustrated by then and asked for a manager, who was no help. If you work in retail, no your sales. I am sure Victoria Secret owns all locations and they all should have the same sales. This is the 2nd time I have visited the Wolfchase location and the person behind the counter didn't know what was on sale. My sister was with me when that happened. The bras were 25% off and she calls a manager or another associate and they had to tell her, yes they are 25 % off. She kept saying that was the day before sale. The young lady who waited on me this time asked did I have the item so she can see it, I said no because I was told all I needed was the receipt. I have spent so much money in Victoria Secret these last few weeks and have text so many people about the sale. Now I will be texting about the bad experience I had in store and thinking very hard about returning everything I just recently bought that I have not worn. Thanks to your employees, I have to waste my gas again and go to the Oak court mall location the next day after church. I might just return everything. She kept saying all the clearance ends in 99, but one of the sets I purchased that that day from oak court doesn't end in 99. Please please know your sales, it makes the store looks real bad when you're uneducated on your sales and products. Another thing, how I know it was a clearance item is because the sales lady at oak Court mall said she had that same one in burgundy that was clearance and someone had purchased it..The customer service online were great. They offered to send me a gift card, but after last night experience with the sales lady at Wolfchase and her yelling while I was walking away, saying I didn't have to snatch the bag; was the final straw for me. I work in customer service as well and no matter how mad a customer makes you, it's never appropriate to yell at a customer as they walk away , especially while other customers are in the store. She continued to talk loud as I continued to exit the store. Like I explained to the online agent, no amount on gift card can make up for the bad customer service received in Oak Court mall or Wolfchase. In order for anything can be fix with the management and their employees, Jesus Christ will have to come down and fix it because with corporate just forwarding concerns, it's not going to help. It's across the board there....So, no I will no longer support this company with my hard working money!
Insert your opinion, review - Oak Court Mall
Current weekly ads for stores in Oak Court Mall
---