Roses Discount Stores weekly ads & flyers
View this week's Roses Discount Stores ads, featuring a wide range of discounted products available at your local Roses Discount Stores store. Additionally, check out the Roses Discount Stores ad for the upcoming week if it's already available. For this week, there are a total of 1 Roses Discount Stores flyers published, so scroll down to see the latest ads. Plan your shopping in advance with our online offers, access sales, and find coupons for this week's Roses Discount Stores ads to prepare for your shopping trip. The current Roses Discount Stores weekly ad is valid from Sunday, November 19, 2023, but you can also explore previews of the Roses Discount Stores ad for next week.
Are you looking for Roses Discount Stores store? Try Roses Discount Stores store locator.
Write a review for Roses Discount Stores.
Check out current weekly Roses Discount Stores Ad preview, valid from 11/19/2023 to 12/02/2023
| | |
| --- | --- |
| Weekly Ad: | Roses Discount Stores (Hot Deals - Hot Prices!) weekly ad |
| Valid: | 11/19/2023 - 12/02/2023 |
---
Are you looking for Roses Discount Stores store?
---
Check out the actual Roses' weekly ad and deals. All special offers are available for you here in the current Roses Weekly Ads. Roses circular helps you to save money. All promotions are published every week. There are a large range of offered products which are for the low prices even without a coupon or a sale.
Roses Discount Stores locations
Roses is well known as a Rose's 5¢ 10¢ 25¢ Stores. The company is a regional discount store, which is located in the United States, the headquarters is in Henderson, North Carolina. The retailer offers all products which a customer needs for easy living. Stores are available mainly in the south in the 15 states. Nowadays the company has 175 locations.
Roses was established by Paul Howard Rose in 1915, in Henderson, North Carolina in the USA. Step by step the company had been expanding even into shopping centers etc. In the 1970s Roses was rewarded as one of the nation's most rapidly growing retail chains. In 2012 the first prototype of combination discount store and grocery format, it is called "Roses Apparel, Home and Grocery".
What you can find in Roses
Roses offers products such as: Food, drinks, snacks, toys, furniture, clothing, housewares, footwear, bedding, health and beauty, home décor, home improvement, electronics, pet supplies, outdoor and recreational equipment.
There are these departments:
Insider Deals, 89¢, Accessories & Intimates, Bed & Bath, Health & Beauty, Furniture, Food, Drinks & Snacks, Electronics, Gifts, Home Décor, Home Essentials, Home Improvement & Auto, Household Cleaners, Kids' Apparel, Kitchen, Men's Apparel, Outdoor, Pets, Shoes, Toys, Women's Apparel.
Find other brands with weekly ads sales
Flyers from previous weeks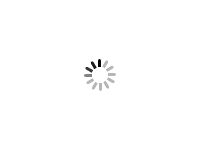 Love Roses Discount Stores sales ad? Discuss more, review a shopping experience in local Roses Discount Stores.
horary your here in the Boardmanplaza
Thank you for coming to the boardman plaza and Youngstown area, I would always drive to your Akron store for shopping purpose this awsome that you are here. God bless you
Mrs.
Shopped at Roses my whole life. I even worked at one in my teens! Great prices and variety of items. I will never let the big retailers have all my business…
Nice Store!
Was pleasantly surprised at the variety of items and prices! Will definitely come back more frequently.
Shopping
I'm so gald they still have Roses Department stores around Augusta Georgia thank you for being here for us and saving us money.
Insert your opinion, review for Roses Discount Stores
---
Roses Discount Stores locator - store locations near you & hours information
Find other brands with weekly ads sales