Azaria Bridal - Freehold, New Jersey 07728 - Freehold Raceway Mall
Store location, hours, contacts
Azaria Bridal store or outlet store located in Freehold, New Jersey - Freehold Raceway Mall location, address: 3710 Route 9, Freehold, New Jersey - NJ 07728. Find information about hours, locations, online information and users ratings and reviews. Save money on Azaria Bridal and find store or outlet near me.
---
Azaria Bridal in Freehold, New Jersey 07728 - Freehold Raceway Mall - MAP
GPS Coordinates: 40.253754, -74.297276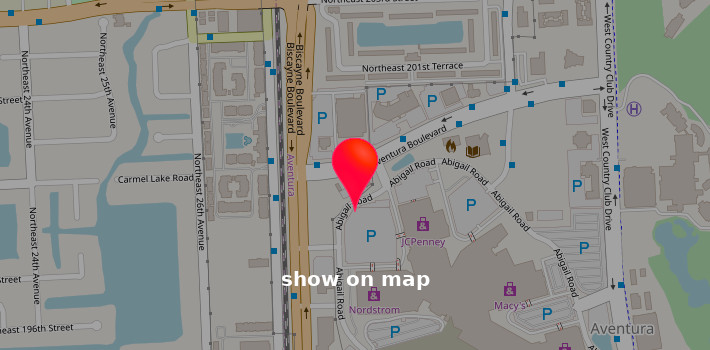 Get directions to Azaria Bridal located in Freehold Raceway Mall
Driving directions and locations to store: Azaria Bridal located in Freehold Raceway Mall: 3710 Route 9, Freehold, New Jersey - NJ 07728.
Reviews
Mother of the Groom
HORRIBLE!! I do not even know where to begin! I went dress shopping with my mother for a dress for my son's wedding. We ordered our dresses in December for his April wedding! They turned my fairy tale shopping for my oldest son's wedding into a complete NIGHTMARE!! I went for my FIRST fitting (mind you I live 45 minutes away) and the woman did not even speak English at all, not even a little. So the girl that was interpreting kept walking away, so MAJOR language barrier. 2 weeks later I come back and the dress isn't right. It has "bubbles" all over and my chest is squished in the top. So they say they will fix it. 2 weeks later even more bubbles in the dress, although the chest area looks a little bit better, but still squished. 2 weeks later the dress is butchered. The center of the dress is now under the center of right breast and the zipper in the back is no longer in the center it is now over to the left....I am in tears and they rush me into the dressing room so no one sees me. Then keep asking me not to be loud. I'M SOBBING because now I have nothing to wear to my son's wedding in 2 weeks. They tell me they will rush another dress and have it by the weekend. Once the dress is "shipped" they will not provide me with a tracking number for my piece of mind. So the dress comes in and it fits (only because I told them to order a size smaller because the other one was way to big and to much had to be done to it which ruined it). I tell them I am taking the dress somewhere else to be altered and they tell me ok no problem. Now I go to the register to get my refund of my alterations which I paid $247 originally and then they gave me a $47 discount. The owner told me she could only refund me $100 because the alterations were done!!! Yes they were....incorrectly!! She even told me that they did me a favor and rushed the replacement dress and didn't charge me. Yes they did BECAUSE THEY RUINED THE FIRST ONE!! Then while I would assume her son was refunding me only $135 she was talking to another customer about me saying how she did me such a favor of rushing the dress! I couldn't believe my ears!!!! HORRIBLE HORRIBLE HORRIBLE!!!! Oh and the dress cost me $500 and I found it somewhere else for $350. So not only do they jack up the prices ALOT, do horrible alterations, poor customer service they also take all designer labels out and pass them off as their own!! Ladies RUN! Run far and run fast!!
Insert your opinion, review - Azaria Bridal