The Carousel - Dulles, Virginia 20166-2400 - Dulles Town Center
Store location, hours, contacts
The Carousel store or outlet store located in Dulles, Virginia - Dulles Town Center location, address: 21100 Dulles Town Circle, Dulles, Virginia - VA 20166-2400. Find information about hours, locations, online information and users ratings and reviews. Save money on The Carousel and find store or outlet near me.
---
The Carousel in Dulles, Virginia 20166-2400 - Dulles Town Center - MAP
GPS Coordinates: 39.031865, -77.423227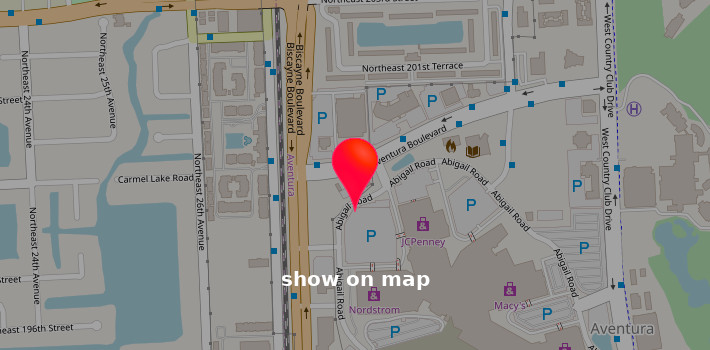 Get directions to The Carousel located in Dulles Town Center
Driving directions and locations to store: The Carousel located in Dulles Town Center: 21100 Dulles Town Circle, Dulles, Virginia - VA 20166-2400.
More Carousel stores
All Carousel store locations
---
Hours - The Carousel (Dulles Town Center)
Mall Black Friday & Holiday hours »
Monday:
10:00 AM - 9:30 PM
Tuesday:
10:00 AM - 9:30 PM
Wednesday:
10:00 AM - 9:30 PM
Thursday:
10:00 AM - 9:30 PM
Friday:
10:00 AM - 9:30 PM
Saturday:
10:00 AM - 9:30 PM
Sunday:
11:00 AM - 7:00 PM
Store hours may vary.
Nearby Malls, Shopping Centers and Outlets
Reviews
Terrible service
I have alway bring my children to the dulles mall to ride the carousel and service was alright. Today, on new year eve, I took my 2 children and 2 nieces to the carousel ride at 1:30pm, the ticketing lady wearing a tan jacket, long wavy hair with glasses was extremely rude. First, she took 5 tickets instead of 4 when I only have 4 children riding the carousel. I explained to her that my niece gave her 5 tickets, she needs to give 1 back. I ask her to recount the tickets. She didn't give my ticket back and instead tear them all up and said "I am not going to be fool" and don't come back." Because my children was so eager to go on the ride and I don't want to make a scene, I let it go. After the ride was over, I confront to let her know that her attitude was uncall for and she shouldn't treat my kids like that. Once again, She didn't apologize; instead sarcastically she says "bye maam have a happy new year". Let me make this clear, this is a place where children enjoy being a kid, if you don't like your job, quit and find a new job. Don't put it on other people, especially children. Don't put a bad name on your company that pays you to do your job. Also, some people do age well and do look younger than their age, so if in doubt, ask for ID. Don't judge without finding out the fact.
Utterly inappropriate worker
As my son was hanging his ticket to the lady, she felt the need to randomly blurt out a diagnosis of my child. She ludicrously claimed he has a specific genetic disorder, despite observing him for all of 30 seconds. Her diagnosis was not correct, but what really bothers me is her assumption that she has the right to share her clearly uninformed medical opinions with parents who bring their children to the carousel. Sadly, she claimed to have 20 years experience working in Special Education, so she has likely been negatively affecting families with her uneducated, and unwelcome opinions for decades.
Where do you find your Carousel employees?
My son wanted to ride the carousel so we walked up to the Dulles Town Center Carousel ticket booth and purchased tickets. There were two women working there. One operating the carousel while the other managed the tickets. I asked if I needed to purchase tickets for myself and the woman selling the tickets said as long as I was supervising my child, I wouldn't need to. Ok, great. I wasn't going to let my son ride by himself anyway seeing as he is only 3. The woman operating the carousel chimed in and said that he could ride by himself. I told her this wasn't a good idea as he can change his mind very quickly and may attempt to exit the carousel while it's still moving. She proceeded to tell me that she has 20 years of experience working as a special education teacher. Great, good for you. My son and I got in line and I gave him the ticket to hand to the carousel operator (Ms. I spent 20 years as a special education teacher). He didn't want to give her the ticket (did I mention he was 3?) but she was able to pull it away from him. As we walked towards the carousel she said, "Autistic" and it was clear she meant for me to hear that. I didn't say anything as I needed a moment and my son and I proceeded to ride the carousel. I later returned to the security office and submitted a formal complaint. I will be following up come Monday. To the older women with the short whitish/blonde hair - please stick to JUST operating the carousel. A carousel is a happy place. It is not where I bring my son to for an evaluation and diagnosis. I suppose 20 years of special education has left you without the slightest bit of compassion therefore I'm thinking it's probably time for you to pick another profession. One without children. No strike that, one without people. Oh, wait, double strike that. A place where no people or animals come into contact with you.
Poor Service
Took our 2 y/o son on the carousel and it caused him to have a panic attack. The carousel worker refused to stop the carousel for us to get off and forced us to ride the entire time length, adding to his already scared and agitated state. Very poor customer service!
Insert your opinion, review - The Carousel