Parkway Place Mall - Mall/Shopping center in Alabama
(Hours, map, phone, store list)
Location in Huntsville, Alabama
Parkway Place Mall is located in Huntsville, Alabama and offers 86 stores - Scroll down for Parkway Place Mall shopping information: store list (directory), locations, mall hours, contact and address. Address and locations: 2801 Memorial Park South, Huntsville, Alabama - AL 35801. Share your opinion with users and insert mall rating and reviews for Parkway Place Mall.
---
What current weekly ads are available at Parkway Place Mall?
---
What stores are located in Parkway Place Mall? - look store list, shop directory, restaurants and services
Current stores:
---
Outdated stores (stores are no longer in the Mall):
When is Parkway Place Mall open? Parkway Place Mall opening hours:
Go to Black Friday & Holiday hours »
Please note, operating hours might temporarily vary due to the new COVID-19 coronavirus.
Monday:
Tuesday:
Wednesday:
Thursday:
Friday:
Saturday:
Sunday:
Store hours may vary
---
---
Parkway Place Mall - locations, map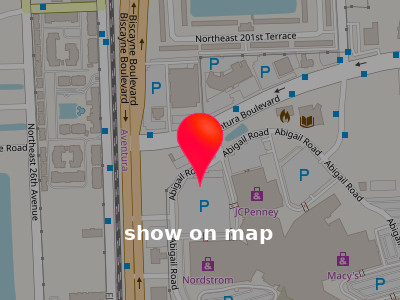 Driving directions to Parkway Place Mall (Huntsville, Alabama)
Directions and locations to Parkway Place Mall: 2801 Memorial Park South, Huntsville, Alabama - AL 35801.
Map and store locations - Parkway Place Mall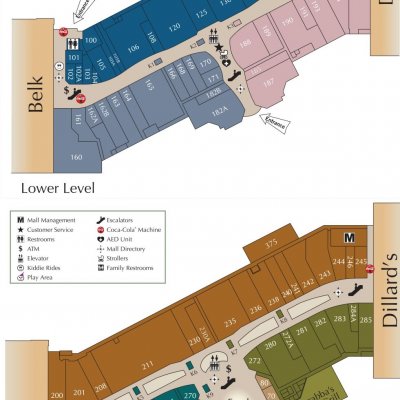 Open full size plan - Parkway Place Mall »
Reviews
Customer
PPM has evolved into a meeting place for people like the vendors that jump out from a kiosk and try to pressure a person to buy some strange type beauty products. These Kiosk are on both the first and second floor. To my knowledge these "fine upstanding" people DO NOT speak our language (yes English) well, if at all. The males wear skin tight little jeans, with the cuffs on the jeans rolled up. They seem to have their share of tattoos also. The one female I have seen dresses the same and speaks the same broken language (English). It is so very sad. Years ago this was a "high-end" mall. Now we have very few real shoppers. But we have plenty shoppers with little or no money. I've talked to several employees of the different stores. They all predict PPM will fold up inside 5-7 years. Until they run these little kiosk hustlers off, put some high- end stores in and get some Security people in that know what they are doing- this Mall(?) is doomed. I don't recommend going to this joint. There is little there except what I described above, And don't go there at night! Dangerous!!
why don't you post this??
I sent a review on 10/15/17 about packages being stolen from our car. I don't know why that reivew was not posted. I am not rating with stars. I do not think the same security that walks the mall should be taking reports for burglaries and have access to the security cameras or anything pretaining to the surveillance of the mall. It gives anyone a chance of clear cover up. The security should do just that and not run the entire show for security. What happened with us was very odd and very suspicious and did not register with us until we got home and discovered that all our packages were missing. Don't think that I will be patronizing Parkway Mall again.
packages stolen from locked car
SOMEONE APPARENTLY WATCHED AS PACKAGES WERE PUT INTO THE BACK SEAT OF A CAR AND i CONTINUED TO SHOP DOWNSTAIRS AT VICTORIA SECRETS AND BATH AND BODY. tHE CAR WAS A GOLD CAMRY WITH TINTED WINDOWS, PARKED UP FACING THE CURB NEAR THE CHINESE RESTAURANT IN A HANDICAP SPOT. WHEN I CALLED SECURITY WHEN I GOT HOME AND DISCOVERED PACKAGES WERE MISSING FROM MY CAR, WHO DO I SPEAK WITH BUT THE SAME GUY WORKING THE SECURITY IN THE MALL AT THE TIME I WAS THERE,,,,,,THE SAME GUY THAT WAS OUTSIDE THE BACK OF THE CHINESE RESTAURANT WHEN I WAS HEADING TO MY CAR? iT WAS ODD HOW HE RUSHED TO GET INSIDE WHEN HE SAW ME, MY HUSBAND, AND COUSIIN APPROACHING THIS CAR. hE QUICKLY TOLD ME HE WAS OUTSIDE SMOKING!! i DIDN'T SEE SMOKE. I SAW A MAN TRYING HARD TO GET BACK INSIDE AS FAST AS HE COULD. THERE WAS NO WAY THIS MAN COULD HAVE WALKED FROM THE ELEVAT0R T0 OUTSIDE AND ENJOYED A SMOKE ....THE SAME DISTANCE i HAD TO WALK TO THE CAR. i DO NOT THINK IT IS WITHIN THE BEST INTEREST OF THOSE WHO PATRONIZE THIS MALL TO HAVE THE SECURITY GUARD IN CHARGE OF TAKING COMPLAINTS, REVIEWING CAMERAS, ETC. HE SAID HIS SUPERVISOR WOULD REVIEW THE FOOTAGE WHEN SHE CAME IN BUT SUNDAYS THE MALLS CLOSE EARLY SO WE KNOW THAT ISN;T HAPPENING. YOUR MALL IS GETTING A BAD REPUTATION AND I WOULD LIKE TO KNOW WHAT YOU ARE ACTUALLY DOING FOR THE SAFETY AND WELL BEING OF YOUR SHOPPERS? WITHOUT US. ...... YOU HAVE NO NEED FOR A MALL. AND I DO NOT LIKE HOW IT FEELS TO BE RIPPED OFF.
Insert your opinion, review - Parkway Place Mall
Current weekly ads for stores in Parkway Place Mall
---