Antelope Valley Mall - Mall/Shopping center in California
(Hours, map, phone, store list)
Location in Palmdale, California
Antelope Valley Mall is located in Palmdale, California and offers 123 stores - Scroll down for Antelope Valley Mall shopping information: store list (directory), locations, mall hours, contact and address. Address and locations: 1233 Rancho Vista Blvd., Palmdale, California - CA 93551. Share your opinion with users and insert mall rating and reviews for Antelope Valley Mall.
---
Stores located in Antelope Valley Mall - store list
---
Antelope Valley Mall - Hours:
Go to Black Friday & Holiday hours »
Monday:
10:00 AM - 9:00 PM
Tuesday:
10:00 AM - 9:00 PM
Wednesday:
10:00 AM - 9:00 PM
Thursday:
10:00 AM - 9:00 PM
Friday:
10:00 AM - 9:00 PM
Saturday:
10:00 AM - 8:00 PM
Sunday:
11:00 AM - 6:00 PM
Store hours may vary.
---
---
Antelope Valley Mall - locations, map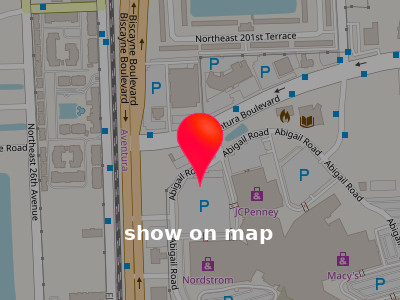 Driving directions to Antelope Valley Mall (Palmdale, California)
Directions and locations to Antelope Valley Mall: 1233 Rancho Vista Blvd., Palmdale, California - CA 93551.
Map and store locations - Antelope Valley Mall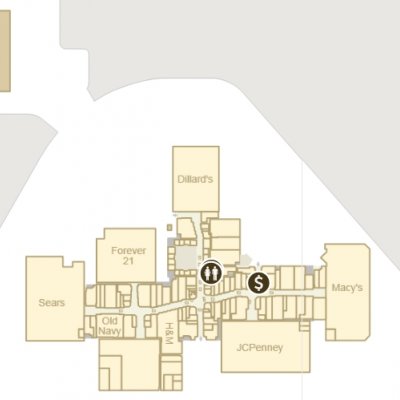 Open full size plan - Antelope Valley Mall »
Reviews
The Antelope Valley mall is turning into a swap meet
This mall is slowly turning into a swap meet. It is common knowledge that the large department stores send all the stuff that doesn't sell elsewhere in their other stores up to their stores in the Antelope Valley mall and it is OBVIOUS. Macy's couldn't be more boring. JCPenney's already looks like a yard sale with tons of boring garments squashed together in no particular order or style, just racks and racks of mismatching garments and sizes. I walked in and walked right back out. Sears is just the same. Dillards or should I say Dullards was empty. Forever21 has closed down and Old Navy was packed. In fact, Old Navy was the only store doing business with all 4 check outs open and lots of customers. Loud music blaring and the mall full of people on a Monday, just taking advantage of the A/C. The food court operates 50% with half the food outlets closed down. This mall is going the way of the dodo bird.
Mall Mgmt is horrible
All they do is harass you and don't even help you. They make it really hard for employees in the mall to work in a safe and healthy environment. If you're a business owner all they do is complain and never help you fix any small detail with your store even when it's things as an owner of a store like an air conditioner that doesn't even belong to you they make you pay out of pocket. The leasing manager is mean and harasses all the kiosk owners. The person in charge is too blind to see what's going on in front of him. I don't know if he knows he should do something about it or is just too comfortable knowing in the position he is in. He treats others like they are below him. He won't fix anything and thinks he's this big hotshot just because he abuses his power that guy needs to humble down. They don't even have sheriff volunteers to help out in the mall so it feels completely unsafe for a business to work because of theft and all the fights that always break out in the mall. Honestly good people in this mall just bad Management.
Insert your opinion, review - Antelope Valley Mall